CML9 Series
Printed circuit board DC Link capacitors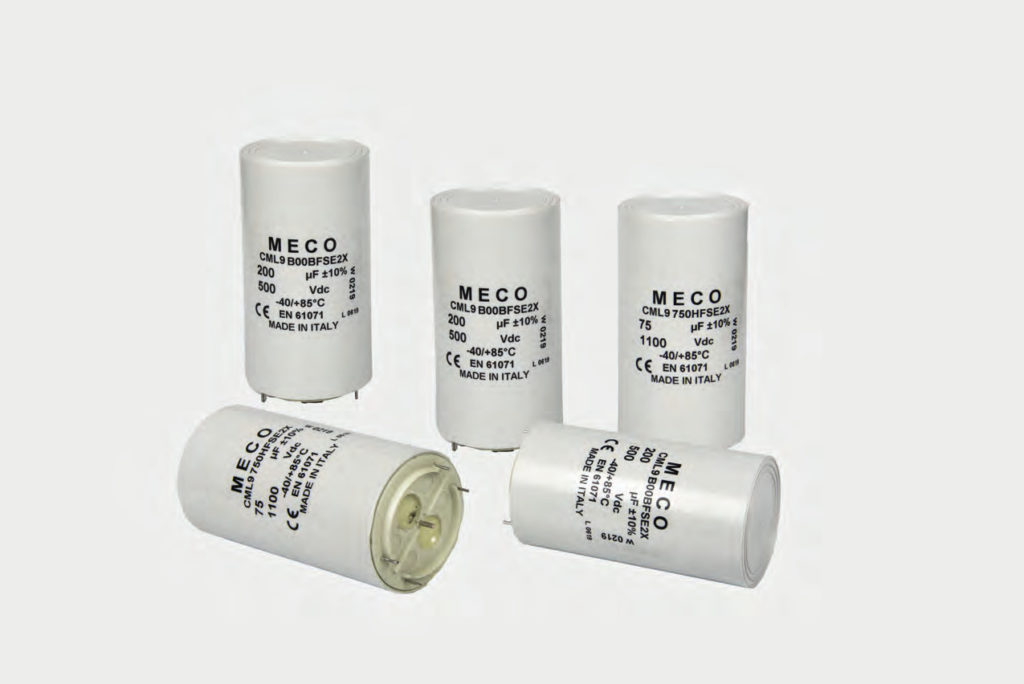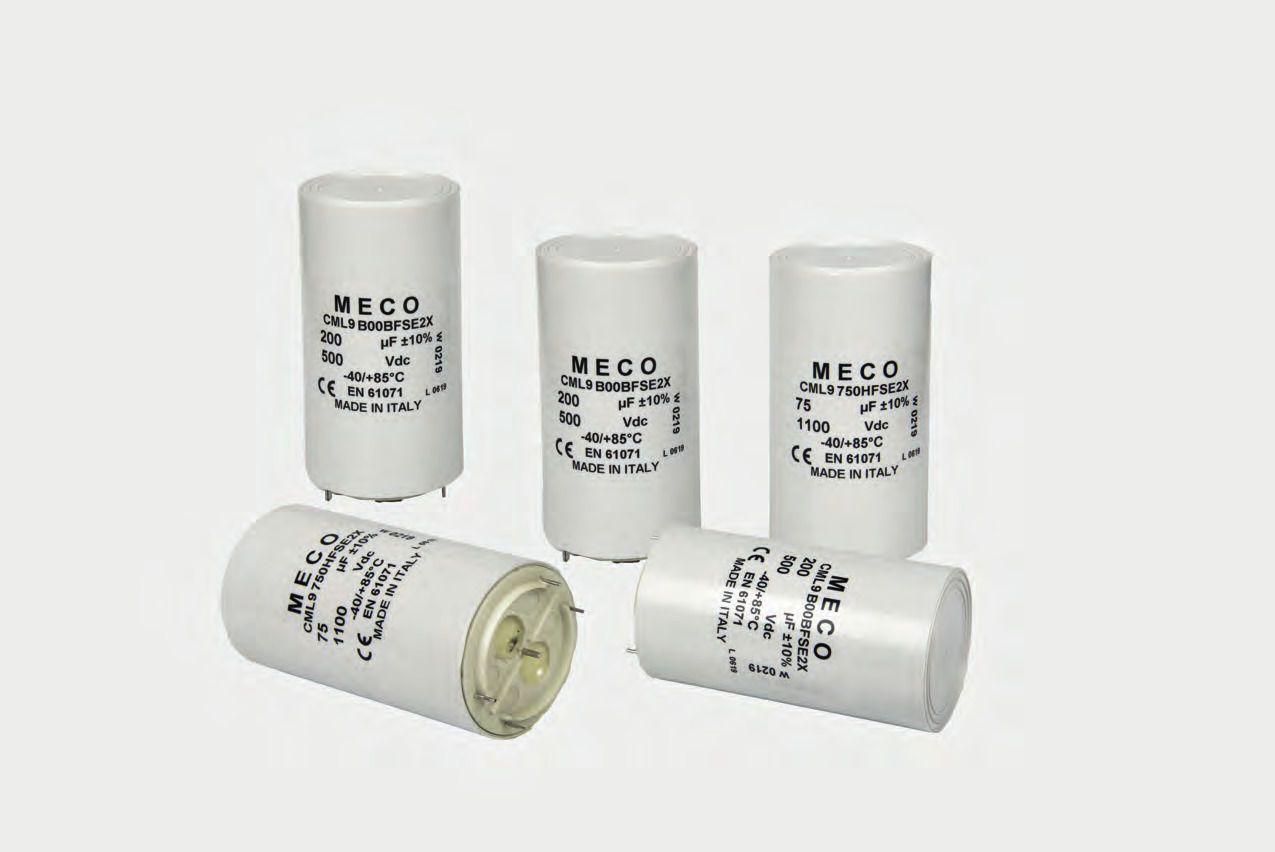 CML9 capacitors are designed and manufactured to be used on printed circuit boards in place of electrolytic capacitors.
Caratteristiche tecniche
Technical details
Tensione nominale DC(UNDC)
Rated voltage DC(UNDC)

500, 800, 900, 1100, 1300, 1550, 1800
Tolleranza capacità
Capacitance tolerance

±10%
Temperatura di lavoro
Working temperature

-40 +85°C
Terminali
Terminals
Copper-wire

Grado di protezione
Protection degree
IP00
Norma di riferimento Reference standard

IEC 61071
Aspettativa di vita
Life expectancy
>100000 h
Altitudine
Altitude

≤2000 mslm masl
WARNINGS
Improper use of the capacitor such as, for example, applications that involve exceeding the capacities and/or characteristics reported on a given capacitor, it can cause an irreversible breakdown and/or breakage that can occur with the explosion of capacitor or with a deterioration such as to manifest loss of capacity, increase of power factor and permanent circuit interruption. MECO S.r.l. declines any responsibility for damage to the condenser, to persons or things deriving from improper or incorrect use of their products.